"

Acupressure

is an ancient healing art using the fingers to gradually press key healing points, which stimulate the body's natural self-curative abilities."

Acupressure

is used to relieve a variety of stress related conditions, and is often used to help boost the immune system. It helps release tension, increases blood circulation, reduces pain, and strengthens spirituality.

Mark Mincolla, Ph.

D.

, a 30 year natural health practitioner believes that using a similar technique, common ailments such as food allergies, environmental allergies, insomnia, stress, and anxiety can be diagnosed at home. Let's look at Mincolla's guide,

as seen on Dr. Oz

.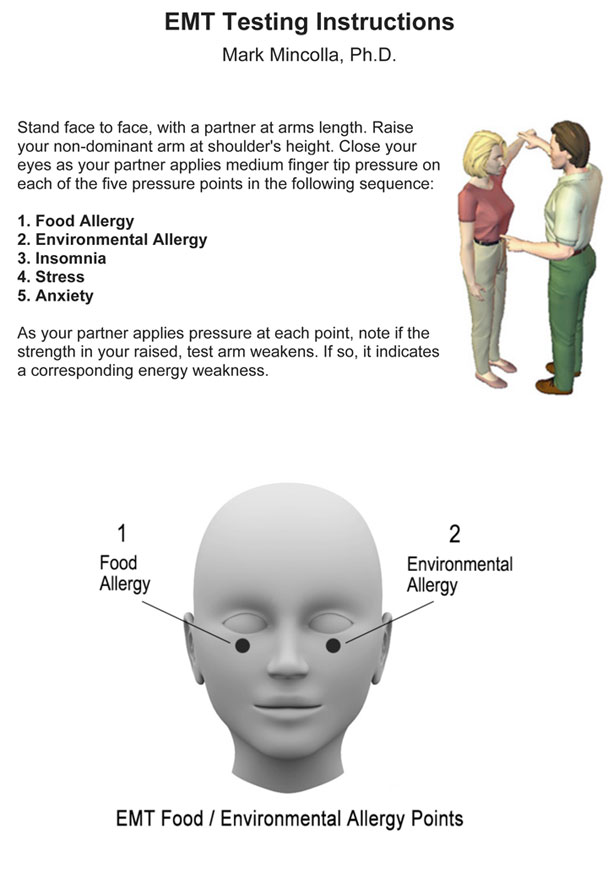 Note: The content on our website is for educational purposes only. Please consult your health practitioner or a qualified expert.
REFERENCES:
1. "

What Is Acupressure

?" Acupressure.com. Acupressure.com, n.d. Web. 15 July 2013.
2. "

Muscle Testing Technique Instructions

." The Dr. Oz Show. N.p., n.d. Web. 19 Apr. 2014.